How to Register for Classes
There are two ways to register for classes in the Mindbody system the app or the via the online system. Each person must use a unique email. Please see the instructions below.
For the app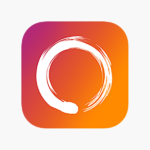 Download the MindBody App
Open the app and create a login (each person will need their own login)
At the bottom of the screen click search
Click Businesses
In the search bar type in Body Outfitters (location Carmel / Zionsville – BOSS classes are only available at Zionsville)
Click on the preferred location
To view the class schedule click to view the schedule (do not buy directly from the schedule unless you are purchasing a drop-in only)
After confirming availability in your preferred classes click the back arrow
Click View Pricing
Click Carmel Studio / Zionsville Studio
Choose your preferred class package – Packages expire 30 days from the date of purchase. – BOSS CLASSES are not available in a package and are purchased individually.
If you have not used the app before you will be asked to load a credit card. (Body Outfitters does not have access to the CC stored in the app)
Online
2. Enter your Email address on the login and then click "need a new password" (each person will need to use a unique email)
3. You will receive an email to create a password
4. Log in to your account
5. Select the classes tab and choose Body Outfitters or Body Outfitters Carmel from the Drop down menu for your selection of classes.
6. Click Sign-up Now You will be directed to choose one class or a series, then to choose a package. Once you have purchased a package you can complete your sign-up for other classes. BOSS CLASSES are not available in a package and are purchased individually.
If you have questions or need help please reach out to 317-344-9844, info@bodyoutfitters.com, or stop by the front desk.