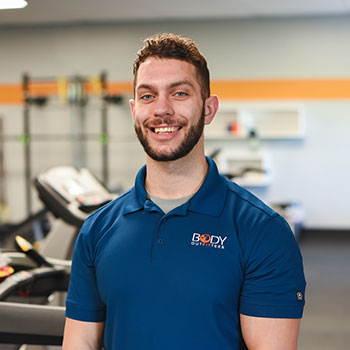 Tyler Gustafson
Assistant Site Manager Zionsville/ Personal Trainer
B.S. Exercise Science
My passion for weight training began in a high school weight room and has flourished into a passion for helping others reach their fitness goals. I obtained a Bachelor of Science degree in exercise science from Indiana State University in 2018.
My goal as a fitness professional is to teach the importance of exercise. The lack of awareness of the benefits of physical activity is what fuels my love for educating others. I work with every client to ensure they accomplish their physical goals and retain the knowledge uncovered during their sessions. I am a chameleon when it comes to training and work well with all demographics, no matter how big or small the goal.
Outside of personal training, I enjoy progressing in the gym personally and setting new standards for myself daily. It is a passion I hope to pass along to my clients to help them reach their goals. I also love to travel and be outdoors as much as possible.